All training and airwork services provided by Flight Two Pty Ltd trading as Flight One are delivered in accordance with the guidelines approved by the Civil Aviation Safety Authority under Air Operators Certificate 1-J4ERK.
Flight One's commercial affairs are managed by Flight One (Services) Pty Ltd, which provides administrative support to the AOC Holder and its agents (including payment processing).
Student activities are governed by the Code of Conduct and Memo of Understanding executed at induction. That document can be found at http://flightone.net.au/flight-training/getting-started-your-flying/student-induction
Flight One does not provide extended credit terms. Effective 1 July 2018, the following terms of trade apply for all non-Charter activities conducted by the Flight One Group.
Each client must execute an Agreement for Charges in which a valid Credit or Debit Card must be nominated for the acceptance of charges. A copy of this document is attached for your review.
All charges accrued at Flight One are to be paid on the day they are accrued in the first instance.
In the event that a client is approved by Flight One for a 48-hour account, the outstanding value will be charged against the nominated Credit or Debit Card at the end of the elapsed period.
The client account must be at Zero or in credit before commencement of the next activity, no matter how minor.
Any third-party fees charged to Flight One as a result of a failed drawing on the nominated Credit or Debit Card will be added to the outstanding amount on the client account.
We appreciate the support of our valued clientele in keeping their accounts in order. It lets us get on with the enjoyment of flying with you all!!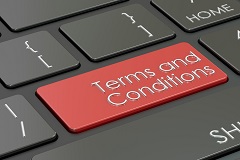 Downloads:

Agreement for Charges.pdf