Australia has enjoyed an uplift in aviator numbers over the last few years with the emergence of Recreational Aviation (RA Aus). This association of aviators has bridged the gap between ultra-light flight and the traditional General Aviation (GA) entry points. Launching in Tecnam, Jabiru and a range of other new models, the RA Pilot Certificate can open an affordable gateway to the skies for a recreational flyer.
Whilst there are some very significant differences between the type of equipment, maintenance requirements and airspace allowances afforded to RA Aus aviators when compared to the CASA regulated GA licence, Flight One has created an effective conversion program that will enable recreational flyers to migrate across to the CASA Recreational Pilot Licence, and thereafter the Private Pilot Licence. Further opportunity exists for accreditation towards a Commercial License, provided certain minimum standards of competency are met.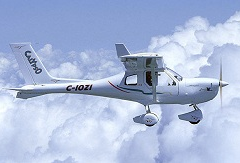 Flight One is an RA Aus friendly school. We enjoy a solid working relationship with a number of RA Aus schools from Heck Field to Hobart.
If you are looking to upgrade your flying qualifications to an industry recognised award, you are most welcome to visit our facilities and talk to one of our well qualified instructors. We look forward to working with you soon!