At Flight One, we have a range of aircraft available for private hire. The attached document sets out our standard terms and conditions. We would welcome the opportunity to discuss your requirements, and let you know of the associated pricing for the aircraft.
Each aircraft is subject to a Condition & Use Agreement. Please refer to the attached document in the right column. Our Hirer's are responsible for returning the aircraft in the same condition it left. Think of visiting Avis, or Europcar and apply the same principles to our fleet.
Our aircraft are here for you to enjoy. Get out and explore our sunburnt country and sweeping plains today!
I love a sunburnt country, A land of sweeping plains. Of ragged mountain ranges, Of drought and flooding rains. I love her far horizons, I love her jewel-sea. Her beauty and her terror – The wide brown land for me! – Dorothea Mackellar (1885-1968)
* The current fuel upper threshhold applicable to our cross hire rates is $2 per litre GST inc.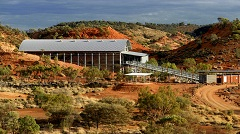 Downloads:

Perpetual Private Hire Agreement V2.0.pdf